ZUG, Switzerland, December 28, 2017/PRNewswire/ —trade.io, a next generation blockchain based financial exchange, continues to add to its impressive list of partnerships by announcing plans to integrate Bancor Protocol, a standard for autonomously convertible blockchain cryptocurrencies called Smart Tokens.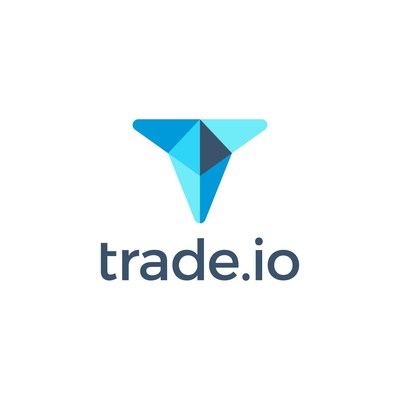 (Logo: http://mma.prnewswire.com/media/592785/trade_io_Logo.jpg )
The integration allows the trade.io ERC20 token known as Trade Token or "TIO", to be converted to and from Ethereum ERC20 tokens in the Bancor Network directly from a simple web application. The creation of a Bancor-compliant Token Relay will take place shortly after the conclusion of trade.io's token sale and will allocate 2% – 5% of total market cap. You can join the trade.io community here.
On the relationship, trade.io's CEO, Jim Preissler commented, "We continue to deliver to the trade.io community unique value added propositions, and see this relationship with Bancor as a further example. We already have generated a large demand for our community and it's only logical to provide a simple way to convert tokens."
trade.io is currently in the midst of its token generation event and has received nearly $20 million in contributions from over 10,000 participants. Earlier this year the Bancor Protocol attracted $153 million in contributions, making it one of the most successful token generation event launches to date.
Visit https://trade.io/bancor for further information and to read the trade.io White Paper.
About trade.io:
trade.io democratizes the financial markets and saves money for investors and companies through reducing and eliminating fees and inefficiencies by utilizing its innovative Blockchain trading platform. Disrupting a whole ecosystem of banks, advisors, markets, and record keepers which are extracting fees and can be disintermediated and commoditised by more efficient peer-to-peer Blockchain platforms. The trade.io exchange not only supports trading of assets, but supports a more efficient listing of assets in the crypto economy under the indelible and trusted history that Blockchain provides. The company couples these operational assets with investment banking experience, senior advisory expertise, as well as operating their system in a regulated and compliant environment.
About Bancor:
Bancor Protocol™ is a standard for the creation of Smart Tokens™, cryptocurrencies with built-in convertibility directly through their smart contracts. Bancor utilizes an innovative token "Connector" method to enable formulaic price calculation and continuous liquidity for all compliant tokens, without needing to match two parties in an exchange. Smart Tokens interconnect to form token liquidity networks, allowing user-generated cryptocurrencies to thrive. For more information, visit the website and read the Bancor Protocol™ White paper.
Source: Trade.io