ZUG, Switzerland, November 2, 2017/PRNewswire/ —
trade.io , a next generation financial exchange, based on blockchain technology has announced high-level appointments from the blockchain and financial industries to its senior advisory teams, thereby integrating the two worlds, as an industry-first.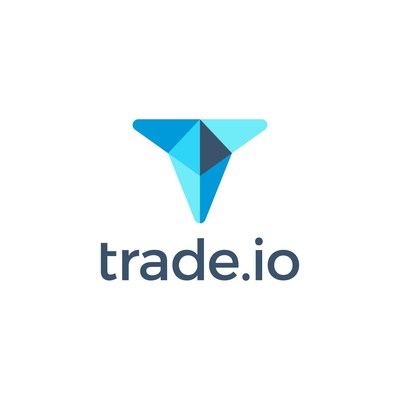 (Logo: http://mma.prnewswire.com/media/592785/trade_io_Logo.jpg )
CEO Jim Preissler on the appointments, "We were very selective with regard to our advisory team. It's no secret that in the ICO space, many companies stack their respective advisory teams with as many people as possible, for the purpose of filling up a roster.  Our advisory team however, is filled with accomplished executives that will be actively involved.  Through their participation, we know we can lean on these advisers for their guidance and experience."
A few notable additions include:
Michael Greenberg, the founder and CEO of Finance Magnates, the industry leader in news for electronic trading, banking and investing.
David Hannigan & Tom O'Reilly, who together have over 60+ years experience in trading and retail foreign exchange sales and business development.
John Patrick Mullin, a Senior Buy-Side Research Analyst at Guotai Junan Securities.  Mr. Mullin focuses on fintech, blockchain, & artificial intelligence.
Mr. Mullin commented, "At Guotai Junan, I focus on a variety of FinTech verticals, and I have an in depth understanding of the FinTech startup landscape. It is rare to see an ICO project such as trade.io, which sets itself apart from the majority of projects. It has an existing business structure, it's revenue generating from day one, and the management team has a wealth of experience in financial services and blockchain, which translates to increased utility for the consumer. "
Additionally, trade.io added Sonny Singh, industry giant BitPay's Chief Commercial Officer and well known thought-leader, based in Silicon Valley. On his role, he noted, "Obviously being immersed in the crypto/blockchain space on a daily basis, I see the amazing opportunity that exists for innovative companies looking to break new ground. I firmly believe that trade.io is one of these companies and look forward to working with them for years to come ."
trade.io is selling 275 million TradeTokens (TIO) via an ICO, with pre-ICO starting November 7th, 2017 and ICO is tentatively scheduled on November 28th, 2017.
Visit trade.io to sign up for information on its upcoming ICO.
Source: trade.io